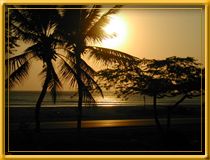 For now, we wish you lots of fun when you watch the pictures we took.
Your sign in our guest book with your suggestions, comments, links or whatever, will be highly appreciated.
Thanks for your visit and we hope to see you back again soon.
Dear visitor,
Recently we have been on holidays on Aruba. Several people have asked for the pictures already. By now a selection of the many pictures we took, has been placed on our website.
Information about Aruba and about the spots we have visited, will be added soon.
Furthermore, we intend to add a link page with the most interesting links about Aruba.